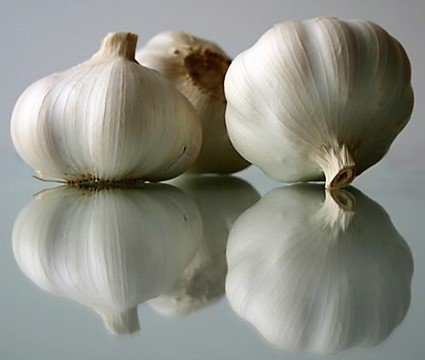 Garlic is a plant in the onion family, grown for its cooking properties and health effects. It is high in a sulfur compound called Allicin, which is believed to bring most of the health benefits. A 1 ounce (28 grams) serving of garlic contains:
Manganese: 23% of the RDA.
Vitamin B6: 17% of the RDA.
Vitamin C: 15% of the RDA.
Selenium: 6% of the RDA.
Fiber: 1 gram.
Decent amounts of calcium, copper, potassium, phosphorus, iron and vitamin B1.
Garlic supplementation helps to prevent and reduce the severity of common illnesses like the flu and common cold. Human studies have found garlic supplementation to have a significant impact on reducing blood pressure in people with high blood pressure. For those with high cholesterol, garlic supplementation appears to reduce total and/or LDL cholesterol by about 10-15%. Garlic also contains antioxidants that protect against cell damage and ageing.
Source: https://authoritynutrition.com/11-proven-health-benefits-of-garlic/