You must be thinking – oh no! Not another recipe site. Why bother? OK, we are here to tell you why you must bother. Read on if this piques your interest.
What sets us apart from other wellness websites?
We provide calorie information on each recipe. Even though our philosophy is 'count nutrition and not calories', we understand there are individuals that are on a calorie-specific diet. By providing the nutrition information, we also want to highlight foods with nutrition/vitamins that many people are deficient in: vitamins, omega3, magnesium, potassium etc.
We list the Health benefits of ingredients in our Glossary section. The more goodness you put into yourself, the better you will feel.
Traditional Indian recipes have been made simple. Who has the time to slave in front of a kitchen stove for long hours with full time careers, kids and no support system like back home? We will provide tips and tricks on how to reduce the number of dishes that need to be washed, and how to substitute ingredients with those that are locally/easily found.
Every recipe has a Order Ingredients button to enable you to quickly order from your favorite online grocers like Peapod and Amazon. No more browsing through the grocery store aisles  looking for one ingredient.
Our primary grain intake has traditionally come from rice and wheat. Healthy Indian introduces a good diversity and adds other whole grains and seeds into your diet like amaranth, quinoa, buckwheat, millet and oats into your cuisine. High carbohydrate recipes are modified to make them healthier.
We understand and support special dietary needs. All our recipes can be sorted by cuisine, by course, by dietary concerns like vegan, vegetarian, gluten free, nut free, no sugar added etc.
Even though our recipes are primarily based in the Indian sub-continent roots, we embrace other cultures and cuisines just like this nation has embraced us. We share recipes from around the world with a 'touch of India' added to them.
The two bloggers Venu and Malathy will help you make your journey into health by sharing their experiences and what worked for them.
Each of our recipes have been cooked and tested in our kitchens. We give new meaning to "soul food" since each of our recipes are soul tested – these are recipes that we truly believe should be part of a well balanced lifestyle.
We are not just a site for recipes – we will discuss yoga, Ayurveda, mindfulness, why certain food are good for you and why to avoid certain foods that are bad for you, how to make minor lifestyle adjustments that have a major impact on your health and wellness, and how to bring about change, one step at a time. We want to be your guide and coach for healthy lifestyle that includes not only healthy food but bringing in experts to speak about health issues, natural and home remedies for minor ailments, encouraging you to move your body, enjoy the outdoors, and have fun exercising.
Our Philosophy
* Eat whole foods as the main part of your meals. Save the junk foods for the occasional treat. If something grows on a plant or tree, then it is 'real'. If you can't pronounce the name of the ingredient, chances are that it is lab manufactured.
* We respect bio-diversity in food choices. You may be vegan, omnivore, Paleo, or Gluten/Dairy/Soy/Nut free for health or ethical reasons. We have recipes to cater to all these needs.
* We have entered the time of fast foods, and the thought of cooking now seems like a big chore. We want to bring fun back into the kitchen in order to regain our health. Cooking doesn't need to be a chore. If you involve your kids in the food making process, chances are that they will be more accepting and willing to eat a variety of foods.
* Healthy Indian can attest that 'nutritious' and 'delicious' are not (or don't have to be) mutually exclusive.
* We do not promote food coloring (even if permitted by FDA), dyes, chemicals or lab products or GMO foods. They have no place in our life.
* We will address dietary needs for chronic conditions – blood pressure, heart health, diabesity/diabetes, metabolic syndrome, insulin resistance through peer-reviewed expert blogs and articles. Medical advances are keeping us alive longer but how about quality of life? We are sicker and sicker and swallowing greater number of pills than any other country in the world. South Asians have lower BMI but their high carbohydrate diet is increasingly making them prone to insulin resistance, Type 2 diabetes, cardiovascular problems (http://diabetes.diabetesjournals.org/content/63/1/53.figures-only). Healthy Indian wants to take you back to the path of wellness and health by helping you eat the right kind of foods.
* Wherever possible, we encourage you to eat organic and/or local produce. Fruits and vegetables laden with pesticides are detrimental to our health, and to the health of the farming community. Eating local and seasonal not only reduces the carbon footprint but also is in tune with our ancient Ayurvedic principles.
* We are all for preventing food wastage by properly planning our grocery trips, making the most of the produce we purchase, and composting any excess. We have several recipes that use the peel of (organic) vegetables to make chutneys. Remember the banana tree and the coconut tree? Nothing was ever wasted and every part of the plant was put to use. Mother Earth will thank you for not wasting!
* We are huge fans of a plant-based diet. If you do end up eating meat, eat in moderation, and purchase your meat from responsible sources – preferably pasture-raised and definitely hormone and antibiotic free.
* We will not publish any recipes that have not been tried and tested by either Venu or Malathy. We have discerning palates (or in Malathy's case a very picky spouse!) so rest assured that the dishes we suggest you make have already been a success in our kitchens.
* Healthy Indian believes in both mental and physical health working together to make us a 'whole' person. You can consume the healthiest foods on earth – but if you are stressed, angry, depressed, or dissatisfied with yourself and the world for any reason – you are negating the effects of the superfoods you are eating.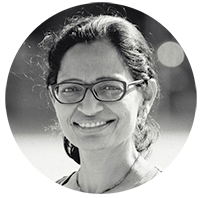 I'm Malathy Chandrasekhar – a health and food enthusiast, a certified Master Gardener and Wellness Volunteer, yoga instructor, planet lover, world traveler, recipe developer, home remedy believer…you get the drift.
I believe that the grass is greener on the side you water it
. The wake up call has been sounded; awareness is building up on our poor life choices. Time to reset and rebuild our lives. But How?! That's precisely why I decided to start Healthy Indian. I am here to show you the joys of pure, unadulterated and simple living and eating, and to help you make the right choices. Welcome to my green space!
A little about me: I have an IT background (that's what brought the bread and butter home), and live in Dallas, USA with my husband and furbaby called Chutney. See my Journey below to discover why I am passionate about this blog.
Like everyone else, my food journey started at home – in a hot, dusty coal-mining town in the Indian state of Andhra Pradesh. Those were the days when perishables were not transported hundreds and thousands of miles. We ate local; we ate seasonal. Vendors brought fruits and vegetables on hand-drawn carts right to our doorstep. Milk was delivered by Gopalaswamy, who would ride several kilometers on his bicycle with aluminum cans hanging off the sides. We rarely ate out – mostly because there were no decent restaurants in this little town and also because my dad would embarrass my sister and me by insisting that the waiter wash his hands before bringing us food or water. Everything we ate was cooked fresh and consumed that very day. Desserts were for special occasions like festivals and birthdays.
My parents instilled a great respect for food in me. Even when very young, we were allowed to serve ourselves as much food as we wanted, with one caveat: Everything on the plate had to be consumed before leaving the dinner table.
Academia took me to larger cities in India and then to the U.S. Hectic student life, followed by an even more hectic work and home life, brought convenience foods like bagels, pizza and frozen orange juice into my world. I paid more to buy watery skim milk, because I thought that was healthier.
The turning point came when my husband was diagnosed with a rare and potentially life-threatening autoimmune disease. The few specialists that had heard of the disease predicted he would be on steroids and other drugs for the rest of his life. True, autoimmune diseases are not curable, but what I wasn't told by conventional medicine was that it could be controlled and even put into remission through lifestyle changes. I had to discover this all on my own. Slowly, and reluctantly, we started cleaning up our act. I got rid of traditional cleaning chemicals and pesticides around the house and yard. I took myself back into the kitchen, threw out all processed foods, added salads and vegetable smoothies into our diet, and took up organic gardening, yoga and meditation. Everything within the realm of food that I had discarded when I left India, I brought back into my American kitchen.
Guess what? 2 years later, my husband was drug free. He continues to be in remission and we continue to clean up our lives one small step at a time. I am now a firm believer that our bodies are smart enough to heal on their own, given the right kind of food and the opportunity. This is not to belittle the great medical technologies; they have their time and place. However, for many chronic illnesses that plague us today like diabetes, metabolic syndrome, chronic inflammation, cardiovascular problems, auto-immune conditions, blood pressure etc., we can certainly reduce the need for drugs by changing our lifestyles.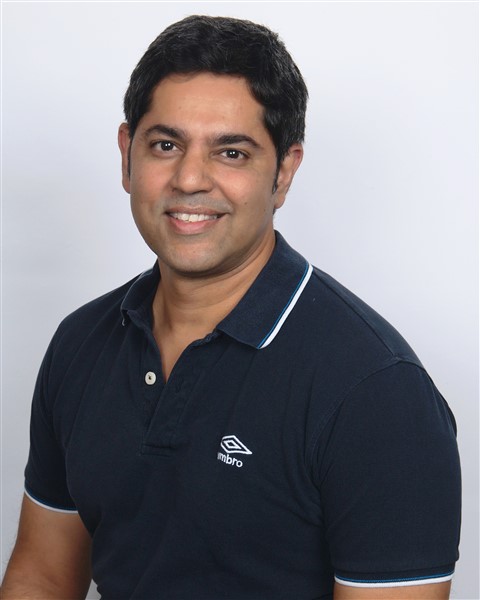 I was born and raised in Hyderabad, India. A sales person by profession, I have lived in Singapore and Malaysia before moving to the US about a decade ago. I am an avid traveler and have traveled extensively across the world for business and leisure. I have been passionate about cooking since I started my first job in Bangalore many years ago. My recipes are inspired by my mom's cooking and cuisines in India and abroad. I have always experimented with new recipes and making old recipes healthier – inspiring me to start Healthy Indian. I am also passionate about tennis, swimming and working out at the gym. Though not a yoga expert, I practice basic yoga and meditation at home. My wife and I currently live in Lake Mary, FL.
I've been cooking for longer than I care to remember – I equate cooking with quality contemplation. I'm at my happiest when I'm trying out new recipes. It's sometimes a challenge, since I don't always take notes and then the recipe doesn't turn out quite the same, the next time around. I'm getting better at it though, especially since we started Healthy Indian. In my earlier days it was experimentation just for the heck of it, but for a long time now it has been about 'how can I make this recipe healthier, without compromising the taste'. With a family history of high blood pressure, diabetes etc, I was told I should be prepared for this (although studies nowadays say that it's your lifestyle and not your genes that impact your health). Needless to say I was diagnosed with both, though I'm a very active person. That's when I realized I should pay more attention to my diet- I used to have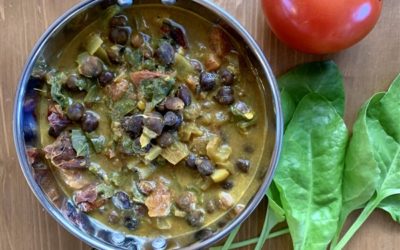 If you are craving for a soul-warming dish for those wintery days, then you've come to the right place. This hearty, wholesome, delicious black chana curry, which can double up as a soup, will transport you to that wonderful place where great food memories are made. Come travel with me…
read more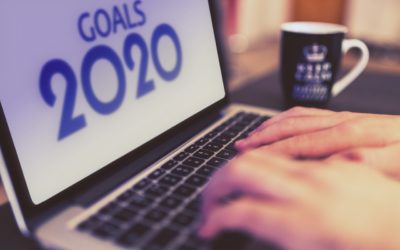 We make resolutions at the beginning of the year and give them up in a few weeks. Dr. Ron gives a great perspective on how to stick to your health goals. Make this the year of "MORE" not "less." MORE nutrient-dense foods, MORE sleep and rest, MORE social connection and MORE fun.
read more