In the southern state of Karnataka, where I hail from, no marriage celebratory meal is complete without the presence of Pineapple Gojju.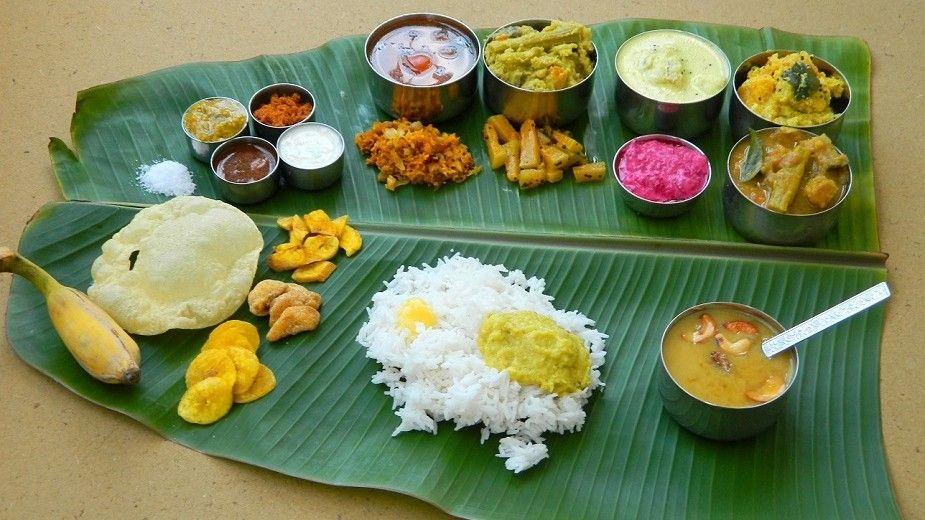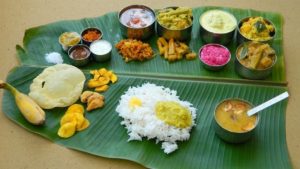 Traditional wedding meals are served on banana leaves. The leaf is placed with the narrow end to the eater's left side. Several courses are brought in by the main's cook's (bhatta) assistants and served as per rules that our forefathers made. First comes the salt and it's place is on the left top corner. Then come various lentil/coconut/cucumber based salad items called kosumbari (need to publish these recipes soon!), which are served on the top part of the leaf. These are followed by yummy chutney's, pickles and today's recipe (called menaskai in some parts of Karnataka), arranged clockwise from where the salt was placed. Dessert, usually payasa (try our poppyseed/gasagase payasa or hesarubele payasa) sits temptingly on the right bottom corner, closest to your eating (right) hand. Papad (lentil-based thin wafers that are deep-friend) comes thereafter, occupying a large real-estate on the banana leaf. But wait, you don't stick your hands greedily into the food to stuff your growling tummy. By protocol, once white rice, dal (called tuvve) and ghee are served, and the waiters chant a short prayer, it is time to dig in. You start with the dessert and work your way through the food.
I love to follow the ways of our ancestors (mind you, only when they are right). It is nice to have a bit of history and culture when you are dealing with something as fundamental as food.
It used to annoy the life out of me when the guys serving food at weddings and festivities, would never come back for seconds for pineapple gojju. At my wedding lunch, I fixed this issue. Luckily, the groom…um, I guess that would be my husband, was in full compliance, since this dish is also a delicacy in the Udupi region where he comes from. In Udupi, this dish is called Pineapple Menaskai. The small 'I beg to differ' point of discussion came around the level of spiciness. We, in the Bangalore area, make this pineapple gojju relatively spicy. The spice dominates the sweetness. Where he (the groom) grew up, the sweetness is the dominate taste.
Anyway, as with the mantra of a successful marriage – compromise was the key. We decided to not make it too sweet….LOL! What?? Did you think the bride would cow down??!
Order was given to the bhatta not to short-change anyone of the yummy, spicy, tangy, sweet gojju. They were to come back and offer seconds. A few fellow gojju lovers remember it even today – 24 years and counting – that this coveted dish was served the second time at my wedding lunch.
The idea of using fruit in a curry may sound weird to some. However, I can assure you once you've tasted this recipe, you will be hooked! It has a bit of spicy, a bit of sourness, and of course, the sweetness. Very similar to our yummy Cranberry Chutney with a South Indian Twist.
You can use semi-ripe pineapples for this recipe. The sweeter they are, the more likely that you need to use less jaggery or brown sugar. I prefer them semi-ripe since they are a little sour at that point. Otherwise, the sweetness will overwhelm, and you may need to use tamarind paste or tamarind water.
Do you find cutting a pineapple to be a chore? I did – until I found this neat contraption that does the job with ease. The design allows you to simply push down and twist to create perfect pineapple slices every time! Not much strength needed and it takes less than 2 minutes to core an entire pineapple with little to no wastage. Even the black 'eyes' are gone. Check out our video on YouTube!
Well, if you are too lazy to peel a pineapple, go for the canned version. Make sure the cans are BPA-free (if you are wondering why this is important, read our blog on the hidden dangers of BPA) and the ingredient list has nothing but pineapple.
Watch the video below for a quick check on how to make this wonderful dish…
Why is this healthy?
Pineapples have a special gift: This popular tropical fruit contains immune-boosting vitamin C. It also provides a key enzyme called bromelain, which is chock-full of anti-inflammatory substances that can help reduce joint swelling linked to pain from arthritis and joint pain including rheumatoid arthritis (RA). Bromelain works on inflammation by blocking metabolites which cause swelling.
Did you make this recipe? We'd LOVE to see your creations so click a photo and tag us on Instagram with the hashtag #healthyindian3 and please give a star (★) rating below. Follow us on Facebook, Twitter, Pinterest and Instagram for healthy, easy and delicious recipes.
Spicy, Sweet, Tangy Pineapple Gojju
A wonderful South Indian delicacy that is normally served at weddings and festive occasions in the state of Karnataka, can be made easily at home. It can be made with either canned or fresh (my preference) fruit.
Ingredients
2

Cups

Pineapple

Cut into 1" cubes (or use unsweetened fruit in BPA free cans)

1/2

Teaspoon

Sea Salt

Or to taste

1

Teaspoon

Jaggery

Or to taste (skip if the pineapple is very sweet)
For Roasting & Grinding
3

Teaspoon

Sesame Seeds

I prefer black; you can use white

2

Teaspoon

Urad Dal

2

Teaspoon

Chana Dal

1

Dry Red Chili

Or to taste

1/4

Teaspoon

Fenugreek Seeds

10

Curry Leaves

2

Tablespoon

Grated Coconut
For Tempering
1

Teaspoon

Coconut Oil

1/4

Teaspoon

Mustard Seeds

1

Dry Red Chili

Or to taste

1

Pinch

Asafoetida (Hing)

6

Curry Leaves
Instructions
In a thick bottom pan, add pineapple cubes, salt and jaggery and cook on low-medium heat until the fruit is firmly cooked.

While the pineapple is cooking, in a separate pan, dry roast sesame seeds until they start to slightly splutter. Set aside.

In the same pan, dry roast chana dal, urad dal, dry red chili and fenugreek seeds. As they are browning, add curry leaves and dry roast until it wilts. Set aside.

In the same pan, dry roast the grated coconut until it turns slightly brown. Set aside. You can use the same pan for tempering (see below)

Blend all the ingredients that were dry roasted with a little bit of water or the liquid from the pineapple.

Add the blended masala to the cooked pineapple, and simmer for a few minutes.

For tempering, heat oil in a pan. Splutter mustard seeds, add asafatida (hing), dry red chili and curry leaves.

Add tempering to the pineapple gojju, mix well and serve
Notes
Traditionally, this dish is eaten with rasam (saaru in Kannada) or dal. However, this will be a perfect accompaniment to plain rice or roti as well. Check out the recipe here on YouTube.
*Use organic ingredients wherever possible
Nutrition
Calories:
113
kcal
|
Carbohydrates:
19
g
|
Protein:
3
g
|
Fat:
4
g
|
Sodium:
241
mg
|
Potassium:
232
mg
|
Fiber:
3
g
|
Sugar:
11
g
|
Vitamin A:
100
IU
|
Vitamin C:
66.8
mg
|
Calcium:
60
mg
|
Iron:
2.2
mg