Drumstick (Moringa) Curry is a delicious dish made from the fruit pods of the drumstick tree (the vegetable, not chicken drumsticks or the sticks you play drums with).
Drumstick has several names in different parts of the world including its common name of "horseradish tree," since its roots taste similar to horseradish root when raw. In Ayurvedic medicine it is known as shigru and in Spanish it is referred to as Jacinto.
According to Wikipedia, drumstick can mean any of the following:
Drumstick, a tool for playing drums
Drumstick (vegetable)
Drumstick (ice cream), a brand of ice cream
Drumstick (poultry), the leg of a bird
Drumstick (video game character), a video game character found in Diddy Kong Racing
Drumstick, a chewy candy by Swizzels Matlow
Moringa Powder: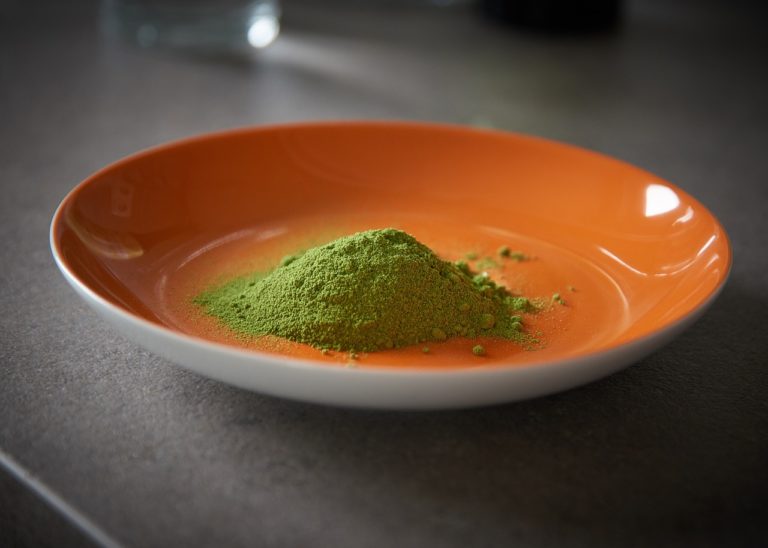 Moringa powder is now appearing in store shelves. The leaves, said to be the most nutritious part of the tree, are dried and finely powdered, and can be added into teas, smoothies, soups and stews. You will see Moringa powder in supplement (pill) form too. Since a large part of the population is considered "overfed but undernourished," Moringa may be a useful tea and supplement for many people, even in the developed world. However, as with any over-the-counter supplement, check with your physician if you are taking prescription drugs to ensure that there are no adverse reactions.
Moringa Seeds for Clean Water??
Lack of potable water is a huge problem in many developing countries. According to UNICEF, 783 million people worldwide are without improved drinking water, and the World Health Organization estimates that lack of proper drinking water causes 1.6 million deaths each year from diarrheal and parasitic diseases. Penn State researchers are hoping to find out whether using the seeds of the Moringa oleifera tree can provide safe and clean drinking water to people that lack this basic need. When you crush the seeds and add them to water, the protein found in moringa seeds will kill some of the microbial organisms and cause them to clump together and settle to the bottom of the container. Read this very interesting research paper here. Eventually, the scientists hope that the seeds can be grown and harvested in areas where they are most needed. Other parts of the plant are edible, making it useful for not only cleaning water, but providing a nutritious source of food for communities. Let's hope they get enough funding to bring this out of the laboratory into the real world. 
Moringa in South Indian Cuisine: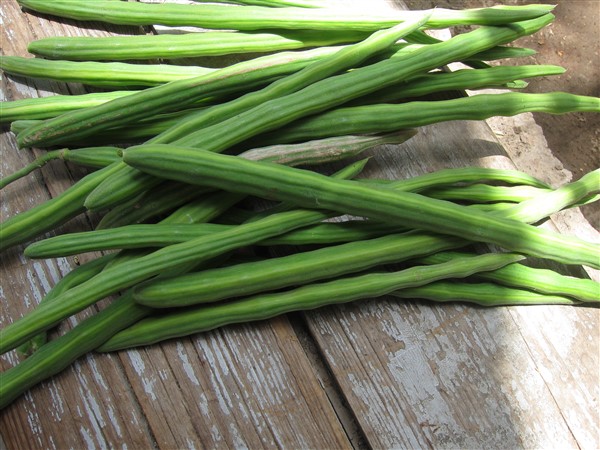 In South India, drumsticks are often used in sambar (check out our yum sambar recipe here!) and also occasionally in rasam, to enhance flavor and also add nutrients. Drumsticks are softer on the inside and hard and chewy on the outside. They are peeled, cut and boiled before being added to any dish. Even after they are boiled, you chew them to eat the inside and spit out the outside, just like you would with edamame. The pulp and seed inside are delicious, similar in texture to the the meat in tender coconut.
Though there are a number of ingredients used in the recipe, it is the mustard seeds that bring in the distinct flavor. Several other vegetables like opo squash and malabar spinach can also be cooked the same exact way, and taste equally delicious.
Why is this Healthy?
Moringa has gained a reputation for fighting inflammation and combating various effects of malnutrition and aging, earning the nickname "the miracle plant."
Did you make this recipe? We'd LOVE to see your creations so click a photo and tag us on Instagram with the hashtag #healthyindian3 and please give a star (★) rating below. Follow us on Facebook, Twitter, Pinterest and Instagram for healthy, easy and delicious recipes.
Drumstick (Moringa) Curry
Drumstick (Moringa) Curry is a delicious South Indian recipe made with a blend of spices that includes fresh coconut, mustard and sesame seeds.
Ingredients
3/4

Pound

Drumsticks

Or 3 foot-long drumsticks

2

Teaspoons

Mustard Seeds

2

Tablespoons

Sesame Seeds

1

Teaspoon

Rice Flour

1

Green Chili Pepper

Or to taste

1/2

Cup

Fresh coconut

Grated or Pieces

1/2

Teaspoon

Sea Salt

Or to taste

1/4

Teaspoon

Turmeric Powder

1/2

Teaspoon

Tamarind

1/2

Tablespoon

Jaggery

or Brown Sugar
For Seasoning:
1

Teaspoon

Coconut Oil

1

Dry Red Chili

12

Curry Leaves

1

Teaspoon

Urad Dal

1

Teaspoon

Cumin Seeds

1

Teaspoon

Mustard Seeds
Instructions
Cut drumsticks into 3-4 inch length pieces. Add enough water to cover the fruit pods, and boil for 7-8 minutes. Drain the water out (you can use this water to feed your plants!). Gather ingredients in different bowls (seasoning ingredients include dry red chili, curry leaves, urad dal, cumin and mustard seeds).

Blend mustard seeds, sesame seeds, rice flour, green chili pepper, fresh coconut, salt, turmeric, tamarind and jaggery to a fine paste. Add a little water while grinding, if needed

Heat oil in a thick-bottom pan and sauté seasoning ingredients

Add boiled drumstick and sauté for about 3 minutes

Add the blended paste to the pan, mix well and cook for about 10 to 12 minutes
Notes
This curry goes very well with steamed brown rice and ghee. It can also be had by itself as a snack or a main dish.
*Use organic ingredients wherever possible
Nutrition
Calories:
142
kcal
|
Carbohydrates:
15
g
|
Protein:
3
g
|
Fat:
9
g
|
Sodium:
248
mg
|
Potassium:
246
mg
|
Fiber:
3
g
|
Sugar:
4
g
|
Vitamin A:
150
IU
|
Vitamin C:
41.3
mg
|
Calcium:
60
mg
|
Iron:
1.8
mg