Days are getting shorter. The sun is setting sooner. The Autumn chill is going to make her entrance soon enough.
Along with the chilly weather, and all the lovely things it brings, one must be ready for the body's reaction to the changes in temperatures. Colds and coughs are on top of the list, aren't they?
If you are like many of our readers, you don't get sick often. You eat right, get plenty of rest, drink lots of water, and get at least moderate exercise. You use natural immune boosting herbs and spices.
However, no matter how careful you are, we sometimes get hit with the flu, a cold, or sometimes just a nasty cough. Children are especially susceptible, as they are exposed to many people daily, they don't always practice the best hygiene, and their immune systems are still developing.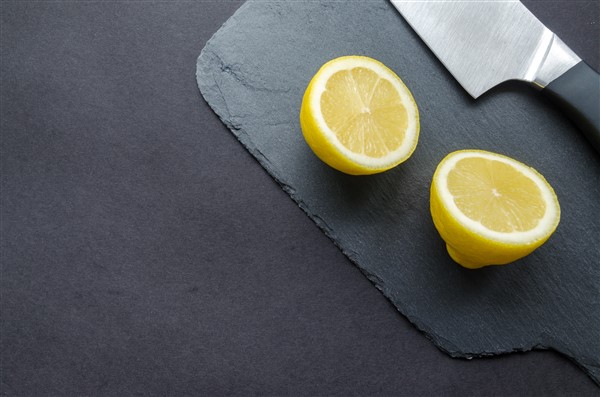 Most cough syrups are not designed for children and are at best ineffective, and at worst, downright dangerous for children under six. Although over-the-counter cough syrups can help an adult stop coughing, they contain a great many chemicals that you certainly don't want or need. Not to mention the $6 to $12 price!
You can avoid the damaging chemicals and save some serious bucks by making your own cough syrup using natural ingredients at home. These are safe enough to give to children, and they cost less to make. In addition to that, they work! What more could you ask for?
This blog features TWO time-tested cough remedies. One is from the Western world, and the other is from India (in fact, from my own grandmother's kitchen!). 
Each ingredient in these homemade cough syrups has unique properties to help tackle the symptoms of sore throats and lingering coughs that come with a winter cold.
Before we get to the recipies, let's talk briefly about why these ingredients are effective for a cough.
Honey*
Drinking tea or warm lemon water mixed with honey is a time-honored way to soothe a sore throat. But honey alone may be an effective cough suppressant, too. In one study, children age 2 and older with upper respiratory tract infections were given up to 2 teaspoons of honey at bedtime. The honey reduced nighttime coughing and improved sleep.
*Note: Don't give honey to children under 1 year of age. 
Lemon Juice
Loaded with Vitamin C, lemon juice helps boost the immune system, thereby helping reduce coughs. It also cuts through phlegm.
Ginger
Ginger is a natural analgesic and a pain killer, that can soothe the scratchy pain and irritation of a sore throat. The tickle of inflammation is often what stimulates coughing. So, chewing fresh ginger root or drinking ginger juice or tea may help suppress a cough by temporarily treating the irritation.
Cinnamon
Daily use of cinnamon powder strengthens the immune system and protects the body from bacterial and viral infections.
Chamomile
Chamomile's anti-inflammatory properties to reduce swelling and redness. Chamomile also has antioxidant properties which are helpful for tissue repair and health. The antispasmodic action of chamomile might also reduce cough.
Marshmallow Root
The high mucilaginous content of marshmallow root may make it a useful remedy for treating coughs and colds. A small study from 2005 found that an herbal cough syrup containing marshmallow root was effective in relieving coughs due to colds, bronchitis, or respiratory tract diseases with formation of mucus.
Black Pepper
Black pepper stimulates circulation and mucus flow.
Cumin Seeds
Cumin doesn't let cough to form and collect in the respiratory system. Since it is supposed to be a 'hot' spice, it dries up all the mucous.
Cloves
Cloves can help you kick a respiratory infection. "Cloves work as an expectorant, loosening mucus in the throat and esophagus so you can cough it up," explains Neil Schachter, MD, a professor at the Mount Sinai School of Medicine in New York City.
Coriander Seeds
Coriander is typically cooling, but when combined with ginger, and the heat that it brings, it provides a balanced heat that soothes your tight chest, sore throat and head cold.
Liquorice
Licorice root has been a traditional remedy for sore throats, colds, coughing and bronchitis and to soothe away throat pain and stop a tickle causing a cough.
Thippili
Thippili also known as arisi thippili, pippali, pipal or long pepper is used in Ayurvedic medicine for treating common cold, phlegm and sore throat. It works by loosening and expelling the mucous out of the body.
Turmeric
Turmeric contains several compounds which act to reduce inflammation. It is also an anti-bacterial and anti-viral, making it an effective treatment for coughs associated with the cold or flu. Turmeric has specifically been tested for its ability to treat symptoms of respiratory disease, including coughing, shortness of breath, and phlegm. Best of all, research shows that this natural remedy doesn't produce unwanted side effects.
Tulsi
Tulsi or Holy basil has amazing medicinal powers which relieve not only cough but many other diseases. It is considered a superlative medicine in Ayurveda and is used to treat asthma, bronchitis, cough and cold. Tulsi increases your immunity and fights against infections.
HOMEMADE COUGH SYRUP FROM THE WESTERN MEDICINE CABINET
Yields: 1 Cup
Prep Time: 5 Minutes
Ingredients:
Instructions:
Pour the water in a medium sized saucepan and add the marshmallow root, chamomile, ginger root, and cinnamon
Bring to a boil, and then reduce the heat
Simmer over low heat until the volume is reduced by about half
Strain out the herbs
While the mixture is still warm (but no longer boiling), mix in honey and lemon juice and stir well
This should be slightly more than one cup of cough syrup. Pour into an airtight container, like one of these cute Weck Jars, in the refrigerator.This should keep for about eight weeks.
Dosage: Give one teaspoon to children 10 and under. Give one tablespoon to adults and children over 10, as needed.
What are your favorite natural remedies for a cough or sore throat?
TRADITIONAL KASHAYA RECIPE FROM MY GRANDMOTHER'S KITCHEN:
If you live in the Indian sub-continent, and have access to Ayurvedic products and/or grow herbs, here's a homemade, tried and tested recipe from my maternal grandmother. The aroma of this Kashaya (meaning "decoction", which is a filtered liquid obtained by cooling coarse powder of drugs and is a term is used throughout Āyurvedic literature) recipe literally wafted out of my Gangur Ajji's (grandmother) kitchen. Thanks to my cousin Janaki Rao for pulling this treasure out of the family recipe archives!
Ingredients:
Instructions:
Heat 3 cups of water in a saucepan
Meanwhile, roughly powder all the spices (pepper, cumin, cinnamon, cloves, coriander seeds, liquorice, thippili) in a mixer jar
Add to hot water and boil for a few minutes
Add grated ginger and stir
Add turmeric powder, raisins, jaggery (optional) and stir
Add fresh tender neem leaves (or powder), basil/tulsi leaves, betel and cuban oregano leaves
Let the kashaya boil for 6 to 8 mins in low flame
Turn off flame
Cover with lid and let the kashaya cool for 10 mins so the flavors are well infused
Strain the kashayam and add ¼ cup hot milk or nut milk of your choice
Healthy kashayam is ready. Enjoy warm or hot. It helps to cure cold, fever, throat pain and cough.