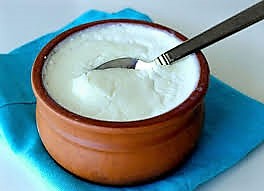 It's believed that the fermenting of dairy milk dates back over 6,000 years to Central Asia as a way to preserve milk. Historical records place yogurt in India, Persia and Turkey not long after it was seen in Central Asia.
Traditional yogurt is made from whole milk that's fermented into a creamy food packed with beneficial probiotics and is a balanced source of protein, fats, carbohydrates, vitamins and minerals. Yogurt is considered a superfood. When it's sourced from grass-fed cows or goats, then yogurt's nutrition is maximized, supplying omega-3 fatty acids, whey protein, calcium, magnesium, potassium, vitamin D, vitamin K2, enzymes and probiotics.
In a study published in Nutrition Research, 6526 individuals were studied, and yogurt intake was directly associated with better overall diet quality, healthier metabolic profiles, healthier blood pressure and triglyceride levels. In addition, yogurt was found to be an excellent source of calcium, potassium, magnesium, zinc, and vitamins B2 and B12. (1) Yogurt is great for overall health and wellness, and probiotic-rich foods are central to the GAPS Diet Plan.