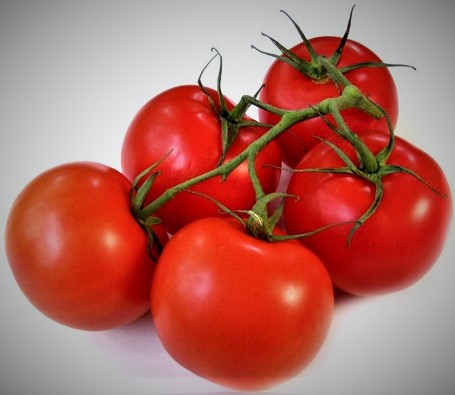 Tomato is the fruit of the plant Lycopersicon esculentum. (Botanically speaking, tomato is not only a fruit, but also a berry since it is formed from a single ovary.) Originally, tomato was named after the food family to which it belongs – the Solanaceae (sometimes called "solanoid" or "nightshade") family.
Tomatoes are a treasure of riches when it comes to their antioxidant benefits. In terms of conventional antioxidants, tomatoes provide an excellent amount of vitamin C and beta-carotene; a very good amount of the mineral manganese; and a good amount of vitamin E. In terms of phytonutrients, tomatoes are basically off the chart. Specific antioxidant nutrients found in tomatoes, whole tomato extracts, and overall dietary intake of tomatoes have all been associated with antioxidant protection.
Reduced risk of heart disease is an area of health benefits in which tomatoes truly excel. There are two basic lines of research that have repeatedly linked tomatoes to heart health. The first line of research involves antioxidant support, and the second line of research involves regulation of fats in the bloodstream.