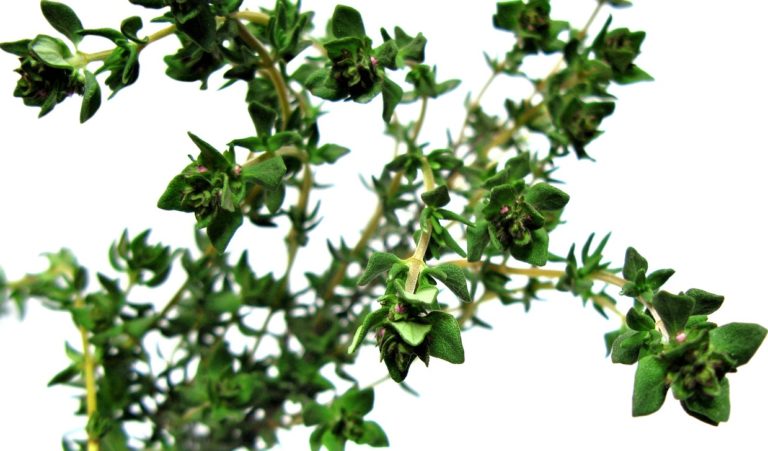 Thyme isn't just one of the most popular culinary herbs today — it also has a long, long history of use as a medicinal healer and protector. Back in the Roman era, it was consumed to prevent poisoning and put in baths to stop the effects of poisoning once it already happened. In the days before refrigeration and food safety laws, including it in recipes gave you at least some protection against spoiled meat and food-borne illness. Prior to modern antibiotics coming on the scene, thyme oil was used to medicate bandages.
In general, thyme is excellent at supporting the immune and respiratory systems as well as the digestive, nervous and other body systems. Thyme oil is one of the strongest, natural antimicrobials, making it a serious weapon against sore throats. Its carvacrol content is a major reason why it's one of the top essential oils for sore throat relief.
The ingestion of thyme has been shown to produce antihypertensive activity, which makes it a great herbal choice for anyone suffering from high blood pressure symptoms. A recent animal study found that the extract was able to significantly reduce the heart rate of subjects with high blood pressure. The extract was also shown to reduce cholesterol, triglyceride and LDL levels while increasing HDL cholesterol levels. Instead of overdoing it on salt, try adding more beneficial herbs like thyme to your daily meals.