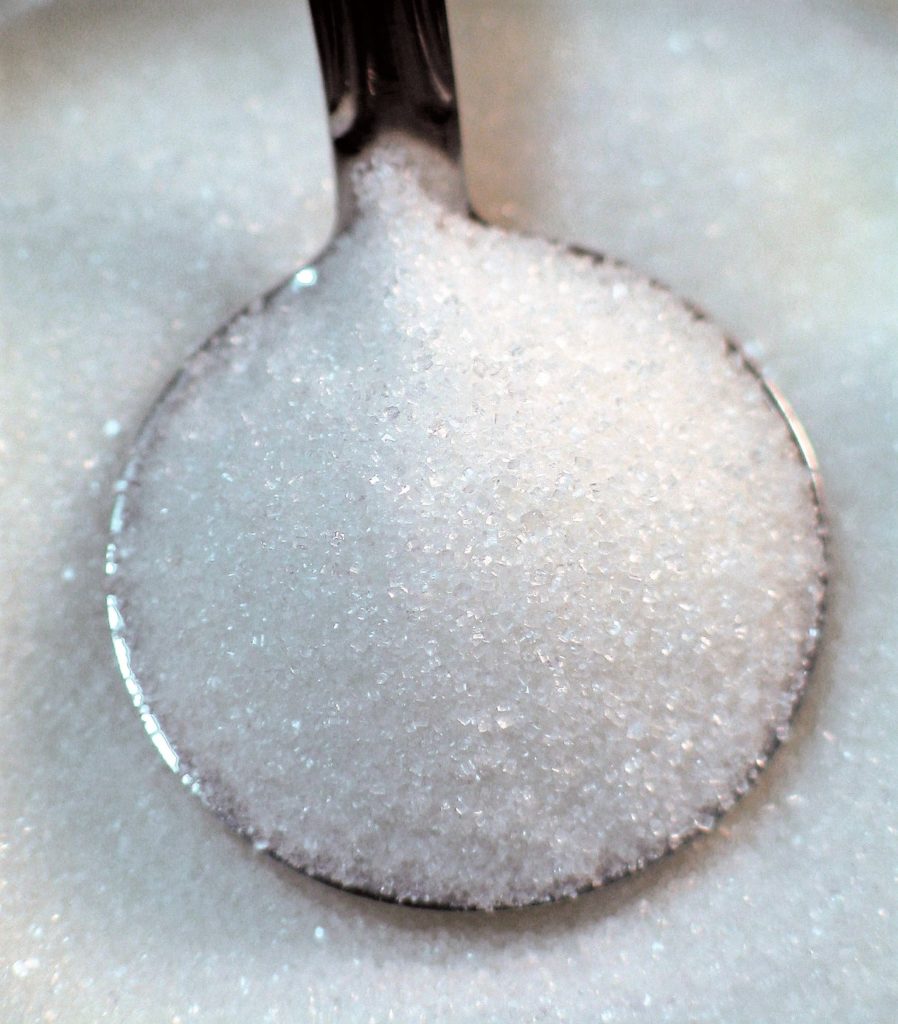 There are two types of sugars: naturally occurring sugars and added sugars.
Naturally occurring sugars are found naturally in foods such as fruit (fructose) and milk (lactose).
Added sugars include any sugars or caloric sweeteners that are added to foods or beverages during processing or preparation (such as putting sugar in your coffee or adding sugar to your cereal). Added sugars (or added sweeteners) can include natural sugars such as white sugar, brown sugar and honey as well as other caloric sweeteners that are chemically manufactured (such as high fructose corn syrup).
You can use sugars to help enhance your diet. Adding a limited amount of sugar to improve the taste of foods (especially for children) that provide important nutrients, such as whole-grain cereal, low-fat milk or yogurt, is better than eating nutrient-poor, highly sweetened foods.
http://www.heart.org/HEARTORG/HealthyLiving/HealthyEating/Nutrition/Sugar-101_UCM_306024_Article.jsp#