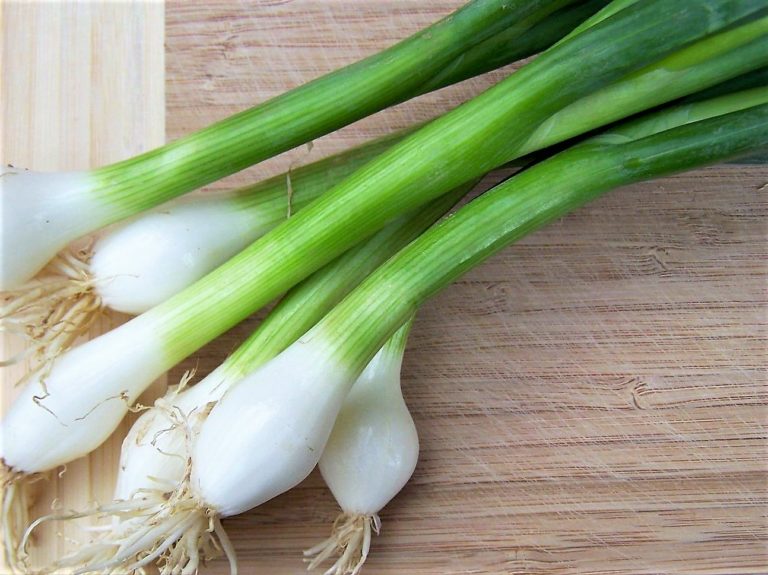 Green onions, also known as scallions or spring onions, contain a wide variety of health-enhancing compounds like vitamins, minerals and phytochemicals. Use them raw in salads or cook them with other vegetables in stir-fries or sautes for an extra boost of nutrition.
A single, 12-gram green onion stalk contains nearly 20 micrograms of vitamin K and 1.6 milligrams of vitamin C. For a healthy adult man, this supplies 16 percent of his recommended daily allowance of vitamin K and nearly 2 percent of his vitamin C RDA. For a woman, a green onion stalk provides 22 percent of her daily vitamin K and 2.1 percent of her vitamin C. Both vitamins K and C are crucial for the growth, development and maintenance of strong bones. If your diet lacks these vitamins, you may be more likely to develop osteoporosis or to suffer from bone fractures.
The body needs vitamin A to produce rhodopsin, the protein in the eyes that allows retinal receptors to absorb light. People whose diets don't include enough vitamin A can develop night blindness and other vision disorders, including corneal ulcers. A green onion stalk contains 24 micrograms of vitamin A in the form of provitamin A carotenoid compounds that the body converts to retinol, the active form of the vitamin.
http://healthyeating.sfgate.com/benefits-green-onions-7762.html