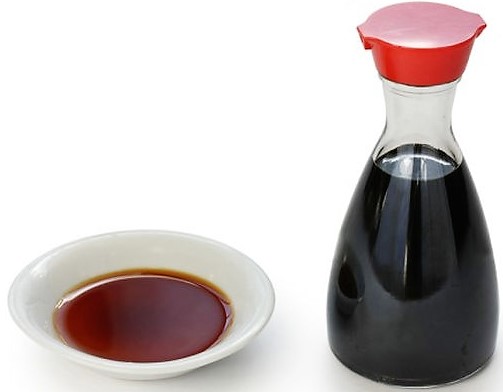 A condiment common to Asian cuisine, soy sauce was discovered in China more than 2,500 years ago. Soy sauce adds a pungent, salty taste to your food, along with a range of nutritional benefits.
A 1-teaspoon serving of soy sauce, also known as tamari, has 335 milligrams of sodium, according to the USDA National Nutrient Database. While sodium is an essential mineral, required for basic bodily functions, including nerve transmission and regulating your blood pressure, the recommended upper limit of sodium for adults is 2,300 milligrams per day. Because of soy sauce's rich flavor, less is required to produce the same taste profile as table salt. This means that, despite its relatively high sodium content, it can help keep your sodium consumption under control.
Tamari is a wider class of soy sauces, and is made with no (or very little) wheat, while traditional soy sauce does contain wheat.
Tamari: Little to no wheat (always double-check if avoiding gluten)
Soy Sauce: Includes wheat (not gluten-free)
http://www.livestrong.com/article/374815-kikkoman-soy-sauce-ingredients/