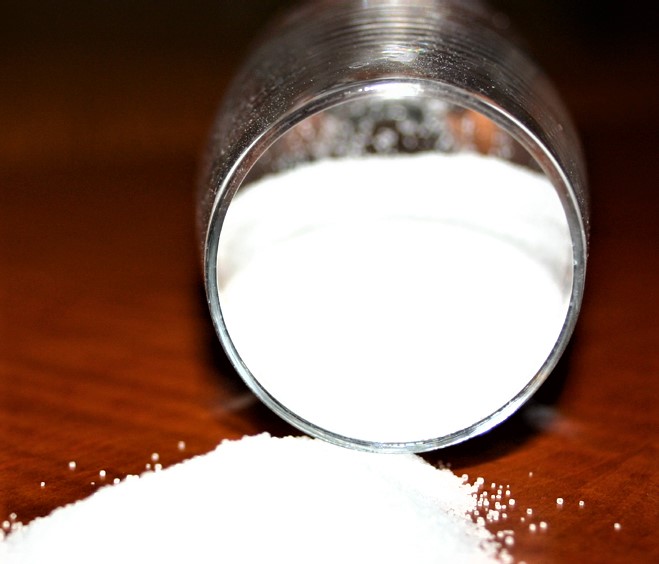 Salt has been used as a natural flavoring for thousands of years and it's so vital to our existence that we've even been created with a portion of our tongue designated to taste saltiness.
Table "salt" is manufactured by taking natural salt (such as crude oil flake leftovers) and heating it to 1200° Fahrenheit. During this extreme process, the chemical composition is completely altered and all of the nutritional benefits are destroyed.
In the end, generic table "salt" ends up being about 97.5% sodium chloride and a 2.5% balance containing an array of ingredients including:
Anti-caking chemicals.
Iodine to prevent goiters.
MSG and/or white processed sugar to help stabilize the iodine.
And aluminum derivatives such as sodium solo-co-aluminate.
Ultimately, this processed "fake" salt puts people at risk of developing cardiovascular events and chronic disease because of elevated blood pressure and arteriosclerosis.
https://draxe.com/10-benefits-celtic-sea-salt-himalayan-salt/
Sea salt, which is obtained by evaporating seawater, contains essential minerals and nutrients that are removed from table salt during the refining process. The sodium and chloride content in sea salt and table salt are similar, but sea salt has larger crystals with more flavor than powdered table salt. Minerals contained in sea salt are in their natural ratios, and this helps keep the body's electrolytes in balance.
http://healthyeating.sfgate.com/benefits-eating-sea-salt-8730.html