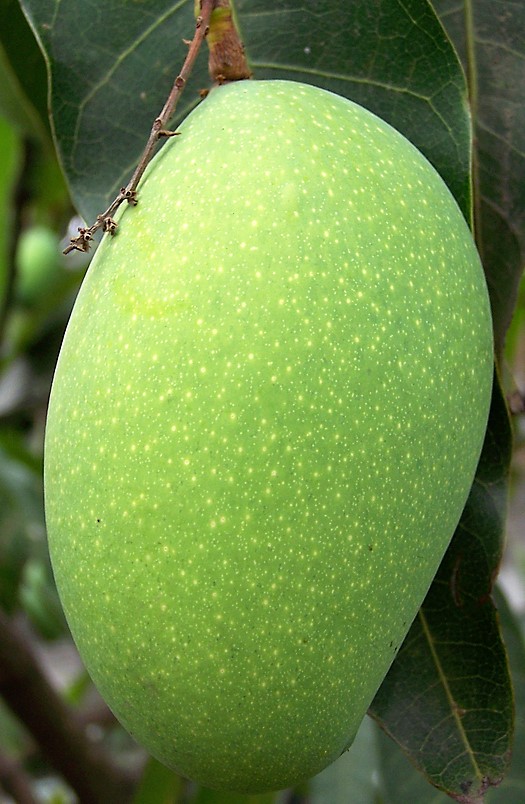 Mangoes belong to the same family as that of pistachios, gandaria, mombin and cashews. They are considered the king of fruits because of their deliciousness. Besides the sweet, luscious taste, mangoes also contain an abundance of vitamins, minerals and antioxidants that assure your optimum health.
For decades, mangoes have been used to soothe stomachs. Similar to papayas, mangoes contain certain enzymes with stomach comforting properties. As the popularity of mangoes has spread, many food manufacturers have introduced jellies, jams, squash, pickles, marinades and spices that include pure mango flavor. In India, raw mangoes are used to make pickles, chutneys and dals.
There is also a dry mango powder called Amchur that is used in curries and salads for seasoning. Amchur or Amchur Powder, which is also referred as mango powder, is one of the Indian fruity spices powder that is made from dried unripe green mangoes. Amchur powder is usually used when the mangoes are out of season, to add flavor and nutritional benefits of mangoes to the foods and drinks. It is sour yet sweet to taste.
Mangoes are very low in saturated fat, cholesterol and sodium. They are also an excellent source of dietary fiber and vitamin B6, as well as a good source of vitamin A and vitamin C. Mangoes are rich in minerals like potassium, magnesium and copper, and they are one of the best sources of quercetin, betacarotene, and astragalin. These powerful antioxidants have the power to neutralize free radicals throughout the body. Ailments like heart disease, premature aging, cancer and degenerative diseases are due to these free radicals that damage the cells.
https://www.organicfacts.net/health-benefits/fruit/mango.html