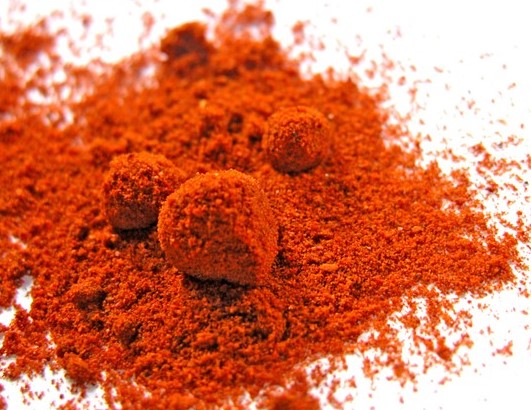 Paprika, made by grinding capsicum peppers into a fine powder, adds vibrant red color and a rich, pungent flavor to a variety of meals. At 19 calories per tablespoon, paprika adds only a negligible amount to your daily calorie intake, but it comes packed with nutrients. Just a single 1-tablespoon serving provides ample amounts of several beneficial nutrients, especially carotenoids -a nutrient family that includes vitamin A.
Paprika comes loaded with carotenoids-the pigments that give it its deep red color. Its lutein and zeaxanthin content benefits your eyesight by preventing harmful light rays from damaging your eye tissues, while its vitamin A content aids in night vision and plays a role in healthy cell development.
Paprika also boosts your daily intake of vitamin E. Each tablespoon provides 2 milligrams of vitamin E, or 13 percent of the recommended daily intake determined by the Institute of Medicine.
http://www.livestrong.com/article/539058-the-benefits-of-paprika/