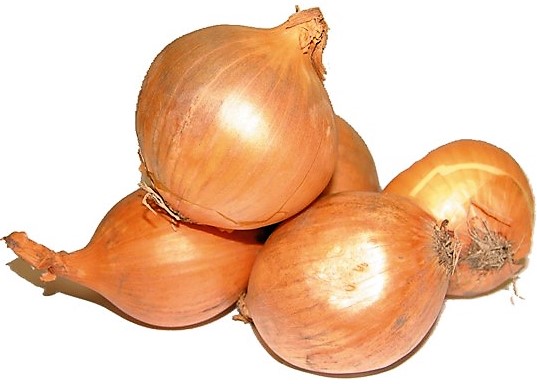 While onions may bring a tear to your eye and a pungency to your breath they will also certainly bring delight to your taste buds. The onion, known scientifically as Allium cepa, is, on the surface, a humble brown, white or red, paper-thin skinned bulb; yet, despite its plain looks, it has an intense flavor and is a beloved part of the cuisine of almost every region of the world.
Onions, like garlic, are members of the Allium family, and both are rich in sulfur-containing compounds that are responsible for their pungent odors and for many of their health-promoting effects. A wide variety of allyl sulfides are found in onion-high sulfur content of onions may provide direct benefits to our connective tissue. Many of our connective tissue components require sulfur for their formation.
Onionin A—a unique sulfur molecule in onion that is found in the bulb portion of the plant—has been shown to inhibit the activity of macrophages, specialized white blood cells that play a key role in our body's immune defense system, and one of their defense activities involves the triggering of large-scale inflammatory responses.