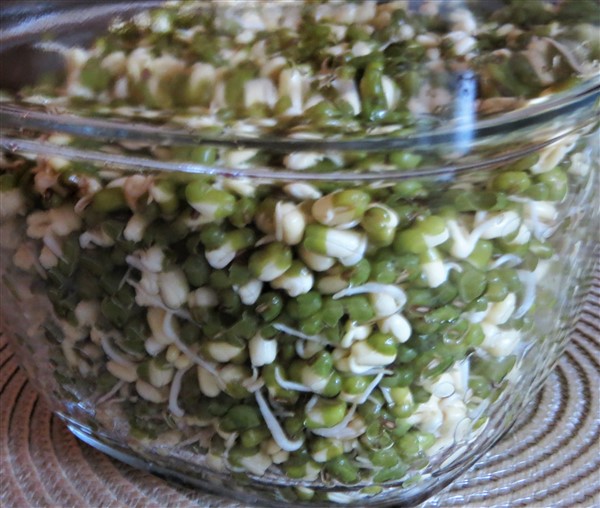 Mung beans produce an edible sprout that's crisp and described as nutty tasting. These sprouts are substantial enough to stand-up to stir-frying, but they're often used raw in salads and on sandwiches. Mung bean sprouts are low in calories, have fiber and B vitamins, and deliver a boost of vitamins C and K.
Experts estimate that there can be up to 100 times more enzymes in sprouts than uncooked fruits and vegetables. Research shows that during the sprouting process mung beansprouts (or just beansprouts, as they are often called) increase in vitamin B1 by up to 285 percent, vitamin B2 by up to 515 percent, and niacin by up to 256 percent.
Bacteria in the large intestine make some vitamin K, but not enough to meet your daily needs, according to the Linus Pauling Institute. Mung bean sprouts are a good source of vitamin K, with 1 cup of raw sprouts containing 34 micrograms, which means men get 28 percent of their recommended daily intake, while women gain 37 percent. Vitamin K is essential for the process of blood clotting. It also regulates bone mineralization and helps maintain bone density. One cup of raw mung bean sprouts delivers 14 milligrams of vitamin C. Vitamin C's antioxidant abilities protect cells from free radicals.
http://healthyeating.sfgate.com/benefits-mung-bean-sprouts-5176.html