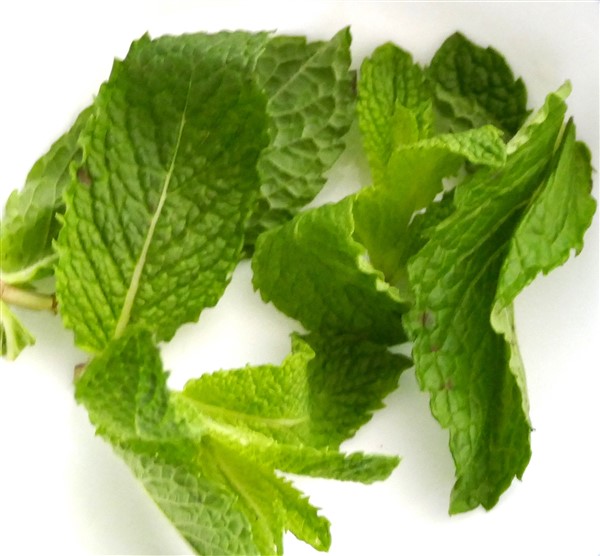 With its distinctively spicy taste and invigorating scent, mint is often an ingredient in gum, candy or tea, but people also eat it fresh. Fresh mint leaves add flavor and nutrition to many different recipes, and chewing on whole leaves may have certain health benefits and ward off some medical conditions.
Fresh mint, including spearmint and peppermint, contains several key vitamins and minerals you need for good health, though they're not present in huge amounts. For example, fresh mint contains trace amounts of iron, a mineral you need to make red blood cells. Mint also has small amounts of fiber, vitamin A and potassium.
One of the primary benefits of fresh mint is that it contains potent antioxidants. Peppermint, for example, has perillyl alcohol, which might stop the formation or spread of cancer. Eating fresh mint leaves might also help promote digestion. Mint, most notably peppermint, acts as a carminative, which means it can help ease gas and its associated symptoms.
http://www.livestrong.com/article/249915-what-are-the-benefits-of-eating-whole-mint-leaves/