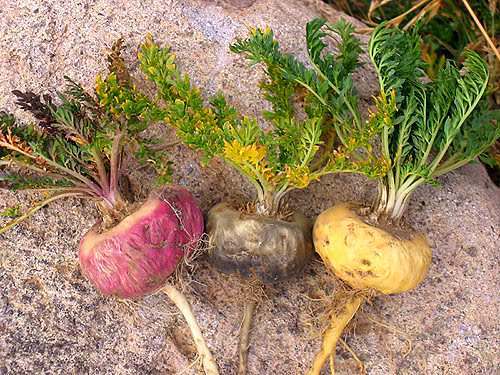 Maca root (lepidium meyenii) is an adaptogen and a member of the cruciferous family, like broccoli and cabbage, but due to it's unique properties it considered one of the world's natural "super foods." Maca is grown high in the mountains of South America, mainly in high altitude regions of Peru.
The pleasant tasting root is usually available in powder form after being harvested and grounded down. The maca root benefits include a positive effect on hormone balance, energy levels, and a health booster. Not only is it a natural source of healing nutrition, but it also has a long history of being a safe superfood that has been consumed for its medicinal benefits for thousands of years in regions of the Andes Mountains.
Famous rock Fitz Roy peaks in the Andes Maca is a pleasant tasting root usually available in powder form. It is very rich in nutrients (has a higher calcium level than milk) and is very nutrient dense.Maca Root benefits include increased fertility in both men and women, hormone balance, booster for the immune system, and increased energy, stamina, improved sexual function, memory, and focus.
Source: https://draxe.com/top-5-maca-root-benefits-and-nutrition/