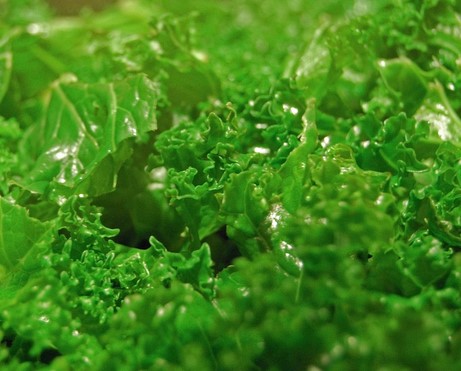 Kale is a popular vegetable, a member of the cabbage family (Brassica oleracea). It is related to cruciferous vegetables like cabbage, broccoli, cauliflower, collard greens and Brussels sprouts. Of all the super healthy greens, kale is the king. It is definitely one of the healthiest and most nutritious plant foods in existence.Kale is loaded with all sorts of beneficial compounds… some of which have powerful medicinal properties.
Kale contains very little fat, but a large portion of the fat in it is the omega-3 fatty acid called alpha linolenic acid. Given the incredibly low calorie content, kale is among the most nutrient dense foods in existence. Eating more kale is a great way to dramatically increase the total nutrient content of your diet. A single cup of raw kale (about 67 grams or 2.4 ounces) contains:
Vitamin A:206% of the RDA (from beta-carotene)
Vitamin K:684% of the RDA.
Vitamin C:134% of the RDA.