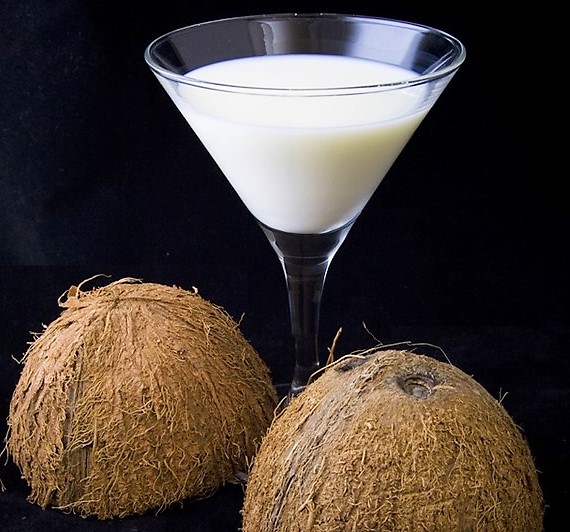 Coconut milk comes from the white flesh of mature brown coconuts, which are the fruit of the coconut tree. The milk has a thick consistency and a rich, creamy texture. Thai and other Southeast Asian cuisines commonly include this milk. It's also popular in Hawaii, India and certain South American and Caribbean countries.
Coconut milk should not be confused with coconut water, which is found naturally in immature green coconuts. Coconut milk is made by grating flesh from a brown coconut, soaking it in water and then straining it to produce a milk-like consistency.
Coconut milk is high in calories and saturated fats called medium-chain triglycerides. It also contains many other nutrients. There's some evidence that the medium-chain triglyceride (MCT) fats in coconut milk may benefit weight loss, body composition and metabolism. Cholesterol and triglyceride levels improve with coconut intake.
Try to buy BPA free cans of coconut milk. You can also make your own coconut milk by blending freshly grated coconut and water in a high speed blender.