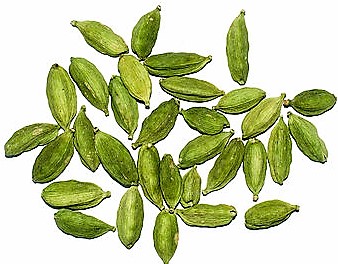 Often referred to as the "Queen of Spices," cardamom or elaichi is one of the most common spices seen in an Indian household, but it's loved and used all around the world.
The seeds have a warm, highly aromatic flavor that add a unique, sweet, floral flavor to any food or drink. This spice is also widely used as a digestive aid and natural breath freshener! "Cardamom fresh" not "minty fresh" breath is a result of the common chewing of the pods by men and women in India.
There are three types of cardamom: green, black and Madagascar. Most recipes usually call for green cardamom. Overall, it's more expensive than average spices, but don't worry because a little goes a very long way.
Cardamom is rich in powerful phytonutrients and is especially high in manganese, a trace mineral that helps the body form connective tissue, bones and sex hormones.
Source: https://draxe.com/cardamom/