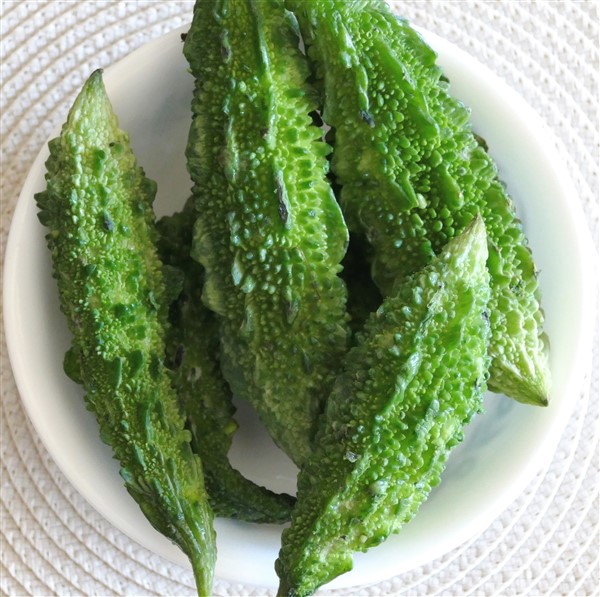 Momordica charantia is a type of edible, medicinal fruit that is native to Asia, Africa and parts of the Caribbean. Momordica charantia goes by several common names around the world, including bitter melon, bitter gourd, balsam, bitter apple and carilla fruitIt has a very long history of use in China, Ayurvedic medicine — a traditional system of healing that has been practiced for India for over 3,000 years.
Records show that culinary and medicinal uses of bitter melon originated in India, then were introduced into Traditional Chinese Medicine practices around the 14th century. Knowing that bitter foods tend to be cleansing for the body and capable of boosting liver health, the Chinese were attracted to bitter melon's extremely sour taste. They began cooking and using the fruit in recipes, as well as juicing it to create a tonic in order to help treat such conditions as indigestion, an upset stomach, skin wounds, chronic coughs and respiratory infections
Bitter gourd has been the focus of well over 100 clinical and observational studies. It's best known for its hypoglycemic affects (the ability to lower blood sugar), and research shows that the melon's juice, fruit and dried powder can all be used to mimic insulin's effects and treat diabetes.
Source: https://draxe.com/bitter-melon/