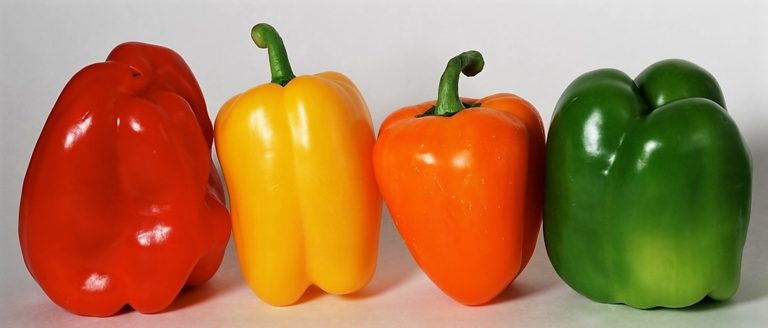 Bell peppers (Capsicum annuum) are the fruits of certain plants from the nightshade family. Also called sweet peppers or capsicums, bell peppers are eaten as vegetables, either raw or cooked.
They are low in calories and exceptionally rich in vitamin C (one medium-sized red bell pepper contains 169% of the RDA for vitamin C, making it one of the richest dietary sources of this essential nutrient) and other antioxidants, making them an excellent addition to a healthy diet. Fresh, raw bell peppers are mainly composed of water (92%). The rest is made up of carbohydrates and small amounts of protein and fat. Bell peppers are also a decent source of fiber.
Like other fruits and vegetables, bell peppers may have many health benefits. These include improved eye health, and reduced risk of anemia and some chronic diseases.