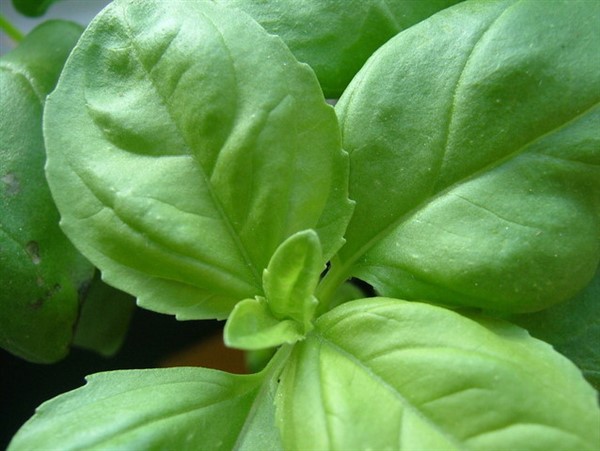 The round, often pointed leaves of the basil plant looks a lot like peppermint to which it is related. Its highly fragrant leaves are used as a seasoning herb for a variety of foods.
The unique array of active constituents called flavonoids found in basil provide protection at the cellular level. In addition, basil has been shown to provide protection against unwanted bacterial growth. Essential oil of basil, obtained from its leaves, has demonstrated the ability to inhibit several species of pathogenic bacteria that have become resistant to commonly used antibiotic drugs.
Basil is a very good source of vitamin A (through its concentration of carotenoids such as beta-carotene). Called "pro-vitamin A," since it can be converted into vitamin A, beta-carotene is a more powerful anti-oxidant than vitamin A and not only protects epithelial cells (the cells that form the lining of numerous body structures including the blood vessels) from free radical damage, but also helps prevent free radicals from oxidizing cholesterol in the blood stream.
Source: http://www.whfoods.com/genpage.php?tname=foodspice&dbid=85