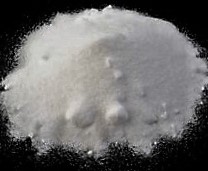 Baking soda has many health benefits which include:
Antacid: Baking soda has antacid properties and is beneficial to relieve acid indigestion, severe acidity and heartburn.  It helps in relieving from symptoms of peptic ulcer disease. Due its alkaline properties it is also recommended for reducing acidity in urine and blood.
Metabolic acidosis: Sodium bicarbonate is beneficial in minimizing risk of metabolic acidosis in various health disorders such as diabetes, cardiovascular disorders etc. It also provides relief in case of renal tubular acidosis.
Diarrhea: Nutrition comprising of sodium bicarbonate is indicated in case of diarrhea wherein there is a significant loss of the bicarbonate from the body.
Source: https://www.organicfacts.net/health-benefits/other/baking-soda.html